A metal RV carport is easy to set up and protects your vehicle from damage caused by harsh weather conditions. Many of our RV carports for sale have a roof with one or two walls; the differences in design depend on the specific model.

we are proud to provide a selection of covers and garages in a variety of sizes as well as more than a dozen color choices for the roof and trim.we want you to purchase the RV carport that meets all of your expectations!

When you order one of our metal RV covers, you get a choice of three roof style: regular, boxed eave, and vertical. We strongly recommend a vertical-style roof for any RV shelter that is 41 feet long or longer.Because of the roof's vertical sheeting, the snow slides off the side before it can accumulate. The regular and boxed-eave styles have sheeting that runs horizontally across the length of the building.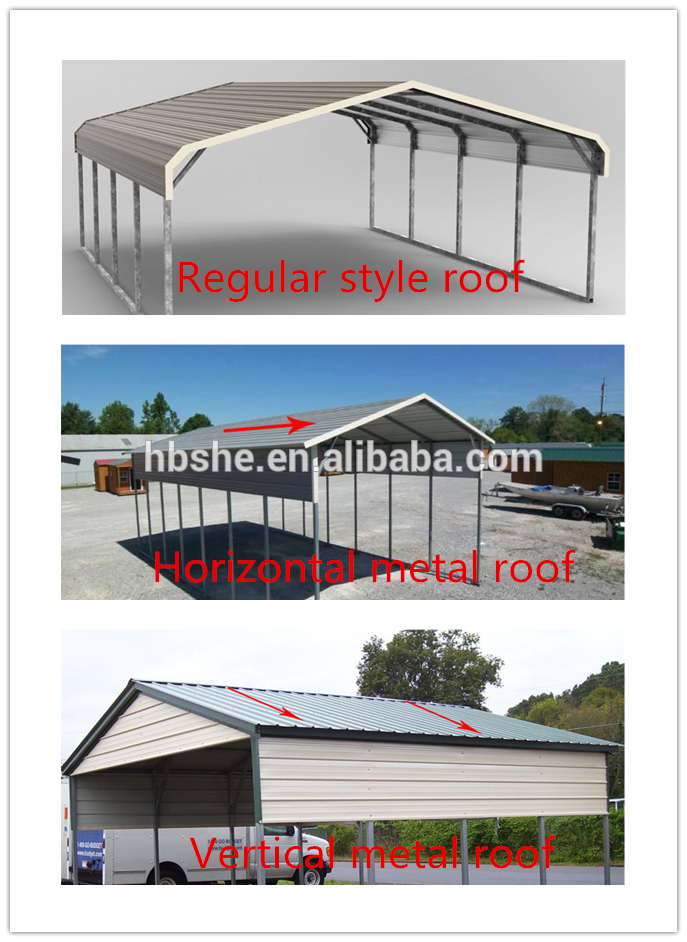 Metal carports are stronger and offer more protection than a cloth tarpaulin: Cloth can cave in and tear, leaving your RV vulnerable to the elements. And you don't even need to own an RV to benefit from having one of these carports: For RV owners, they offer protection for a costly vehicle, but if you're not an RV owner, a portable RV carport can also serve as year-round shelter for your car, truck, motorcycle, or ATV. And once your carport is set up, it requires no additional maintenance.