Galvanized Steel Structure Basketball Court Cover Shed Building in Sydney, Australia
1. Parameter table about Galvanized Steel Structure Basketball Court Cover Shed Building in Sydney, Australia
Steel Beam & Column Material : Q355B
Roof Covering: metal sheet
2. Details of Galvanized Steel Structure Basketball Court Cover Shed Building in Sydney, Australia
a. High standard welding quality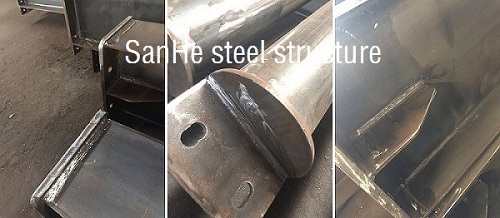 b. All the steel components are galvanized, for the basketball court is near of the ocean.
The galvanized thickness for the main structure is big enough.


c.Loading
We will package goods so it's easy to put into the containers. We weld rail on the bottom shelf of the goods, then it will be able to smoothly and quickly to load and unload goods. If you still need appliances and other equipment, we can also help you order. Under normal circumstances, the cycle time about from order to delivery, steel structure building is in 30 working days. we can transport goods to the Tianjin port then transportation by sea.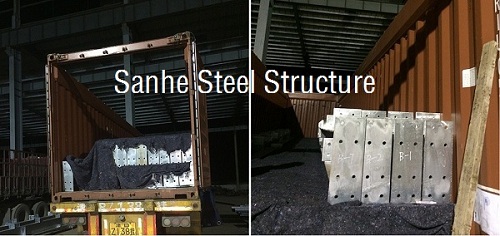 3.Finished project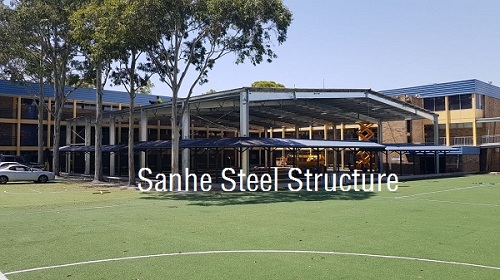 a full range of solid metal shed structures that protect community spaces and their users from the outside elements. Our solid outdoor industrial metal shed structures add more shade to parks and other communal spaces making them more usable, functional, and attractive recreational spaces. Our designs are made using on the highest quality materials so we are able to guarantee that our structures are built to last.

With years of experience in the area of industrial shed structures we are able to ensure that our designs are aesthetically pleasing, functional and provide superior protection from the sun's harmful UV rays. We specialise in large and mini-shelter at schools and parks. No matter what your location or requirements are, we will have a solid shade structure to meet your needs or we can customise one to your exact requirements.