Our metal carport are available in 3 styles:
Regular style steel carport;
Boxed eave style steel carport;
Vertical roof steel carport.
The width start at 12' wide up to 60' wide, the length can be as long as you want,
the height are available in up to 20' side height.
our customizable metal carport mean that your new carport will meet your specific needs.
Besides,our carports are also available in bad weather,we have our own design team design
the structure against for wind loads as high as 90 mph, and for snow loads
up to 90 lbs per sq ft.
we are here specially to build a permanent house for your lovely car.
Let your car go home now!
Boxed Eave Style Carport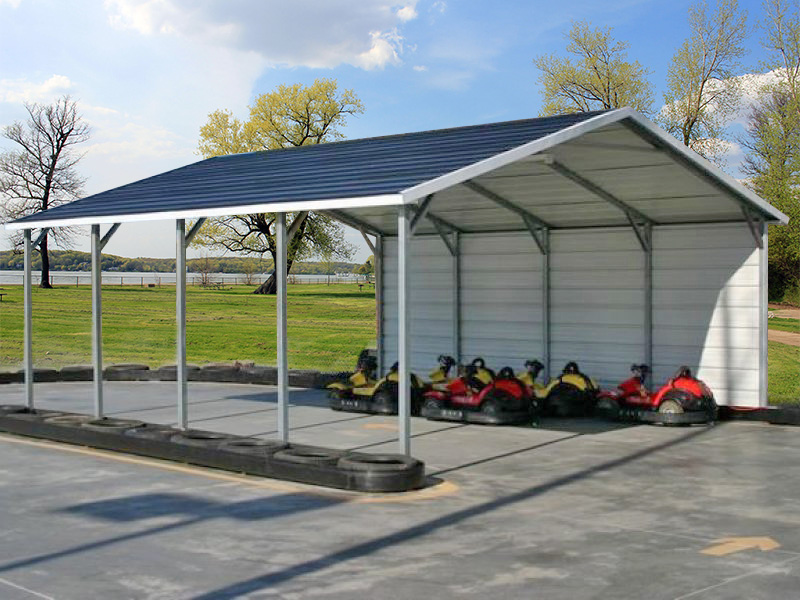 The A-Frame carport is sometimes known as a 'boxed eve' carport. The more economical horizontal roof utilizes the strength of the metal roof panels in its industrial design. This reduces materials required for the structure.Boxed-eave roof style carports are well-designed and are durable steel structures intended for regions that don't get a lot of snow or heavy rains.
Available Colors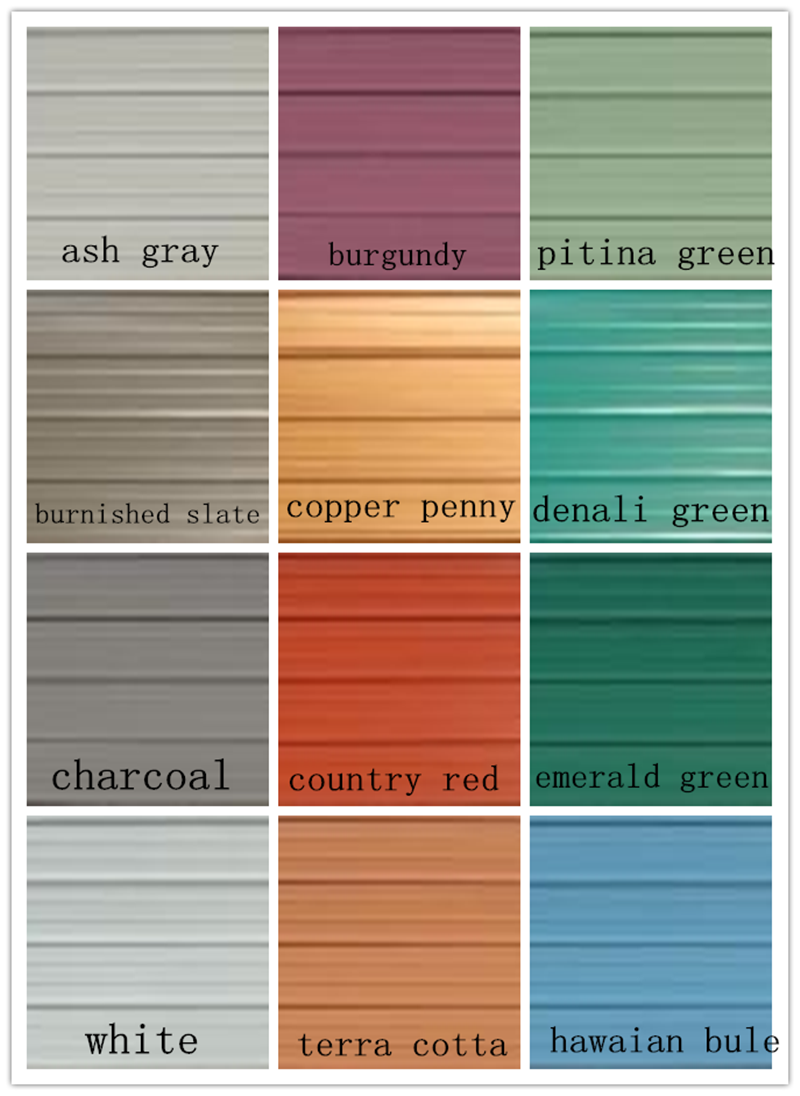 Certificate Show